Why am I using CIALIS?
CIALIS contains the active ingredient tadalafil. CIALIS belongs to a group of medicines called phosphodiesterase type 5 inhibitors.
CIALIS is used to treat:
erectile dysfunction, also known as impotence, in men. This is when a man cannot get, or maintain, a hard erect penis suitable for sexual activity. Following sexual stimulation, CIALIS works by helping the blood vessels in your penis to relax, allowing the flow of blood into your penis. The result of this is improved erectile function. CIALIS will only treat erectile dysfunction if you are sexually aroused. You and your partner will need to engage in foreplay, just as you would if you were not taking a medicine for erectile dysfunction.
urinary symptoms associated with a common condition called benign prostatic hyperplasia. This is when the prostate gland gets bigger with age. Symptoms include difficulty in starting to pass urine, a feeling of not completely emptying the bladder and a more frequent need to pass urine even at night. CIALIS improves blood flow to, and relaxes the muscles of, the prostate and bladder which may reduce symptoms of benign prostatic hyperplasia.
Your doctor may have prescribed you CIALIS to treat either, or both of these conditions.
CIALIS contains the active ingredient tadalafil. CIALIS is used to treat erectile dysfunction and urinary symptoms associated with benign prostatic hyperplasia in adult men.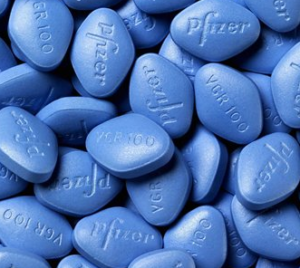 What should I know before I use CIALIS?
Do not use if you have ever had an allergic reaction to CIALIS or any of the ingredients listed at the end of the CMI.
Do not take CIALIS if you are currently taking any nitrates or amyl nitrite.
Talk to your doctor if you have any other medical conditions such as heart problems or take any other medicines.
What if I am taking other medicines?
Some medicines may interfere with CIALIS and affect how it works.
A list of these medicines is in Section
How do I use CIALIS?
Always take CIALIS exactly as your doctor has told you.
Follow all directions given to you by your doctor or pharmacist.
More instructions can be found in Section in the full CMI.
What should I know while using CIALIS?
Things you should do

Remind any doctor, dentist or pharmacist you visit that you are using CIALIS.

If you have emergency treatment for any suspected heart condition tell the emergency medical or ambulance staff that you are taking CIALIS.

Things you should not do

Do not take CIALIS to treat any other complaints.

Do not give your medicine to anyone else, even if they have the same condition as you.

Driving or using machines

Be careful driving or operating machinery until you know how CIALIS affects you.

Drinking alcohol

CIALIS can be taken with or without food or alcohol. However, drinking alcohol may affect your ability to get an erection, so avoid excessive alcohol.

Looking after your medicine

Store below 25°C.

Keep it where young children cannot reach it.
Are there any side effects?
CIALIS may cause chest pain, headache or migraine, flushing, sweating, nausea or vomiting, fatigue, back pain, muscle pain.
Active ingredient: tadalafil
Consumer Medicine Information (CMI)
This leaflet provides important information about using CIALIS. You should also speak to your doctor or pharmacist if you would like further information or if you have any concerns or questions about using CIALIS.